Analysis Services can be categorized to be better manageable and sortable. In the previous sections you created already categories for Water Chemistry and Microbiology.
However, we did not activate yet the categorization, so all Analysis Services appeared ungrouped in the listings.
Activate Analysis Categorization

Click on the ⚙️button in the upper right corner and choose the Setup tile. Navigate to the Analyses tab and activate the checkbox Categorise analysis services and press the Save button afterwards.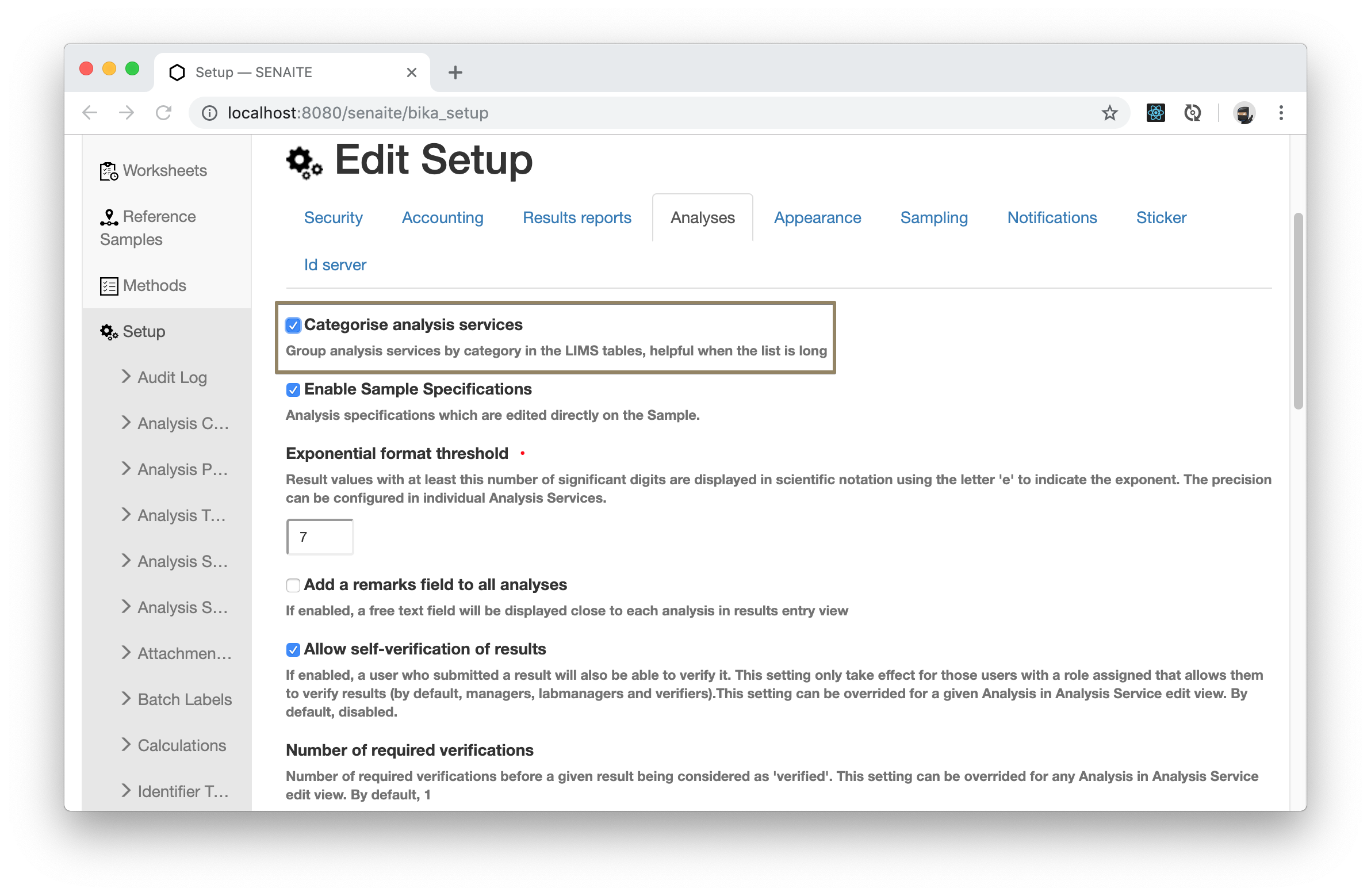 Move now back to the Analysis Services listing and see how the Analyses Services are grouped together Water Chemistry. By default the Category rows appear collapsed, but clicking on it expands the group.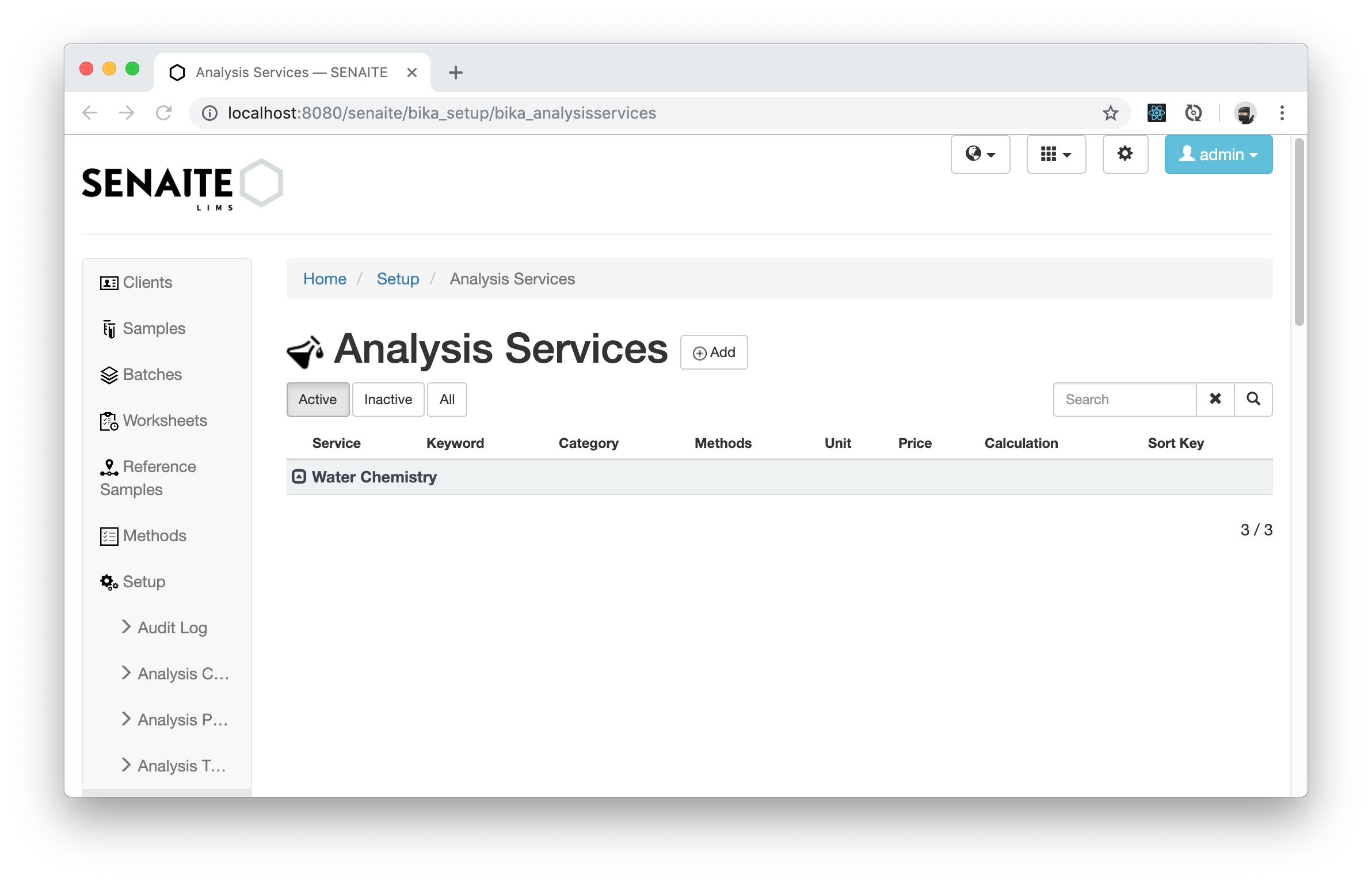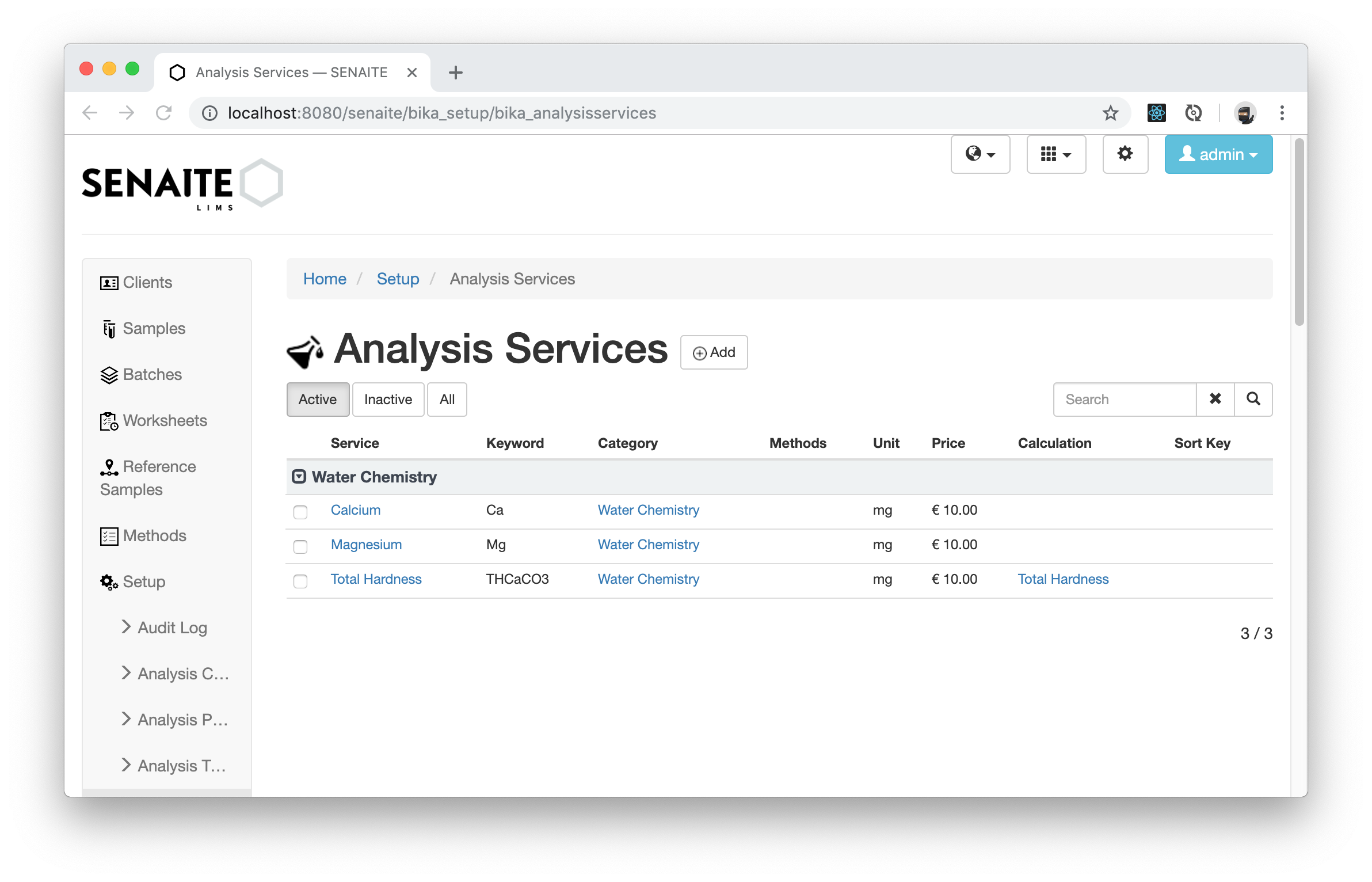 Sorting Categories

Analysis Categories are per default sorted alphabetically. However, you may also define a Sort Key to override the default sorting behavior.

Per default the category Microbiology appears before Water Chemistry.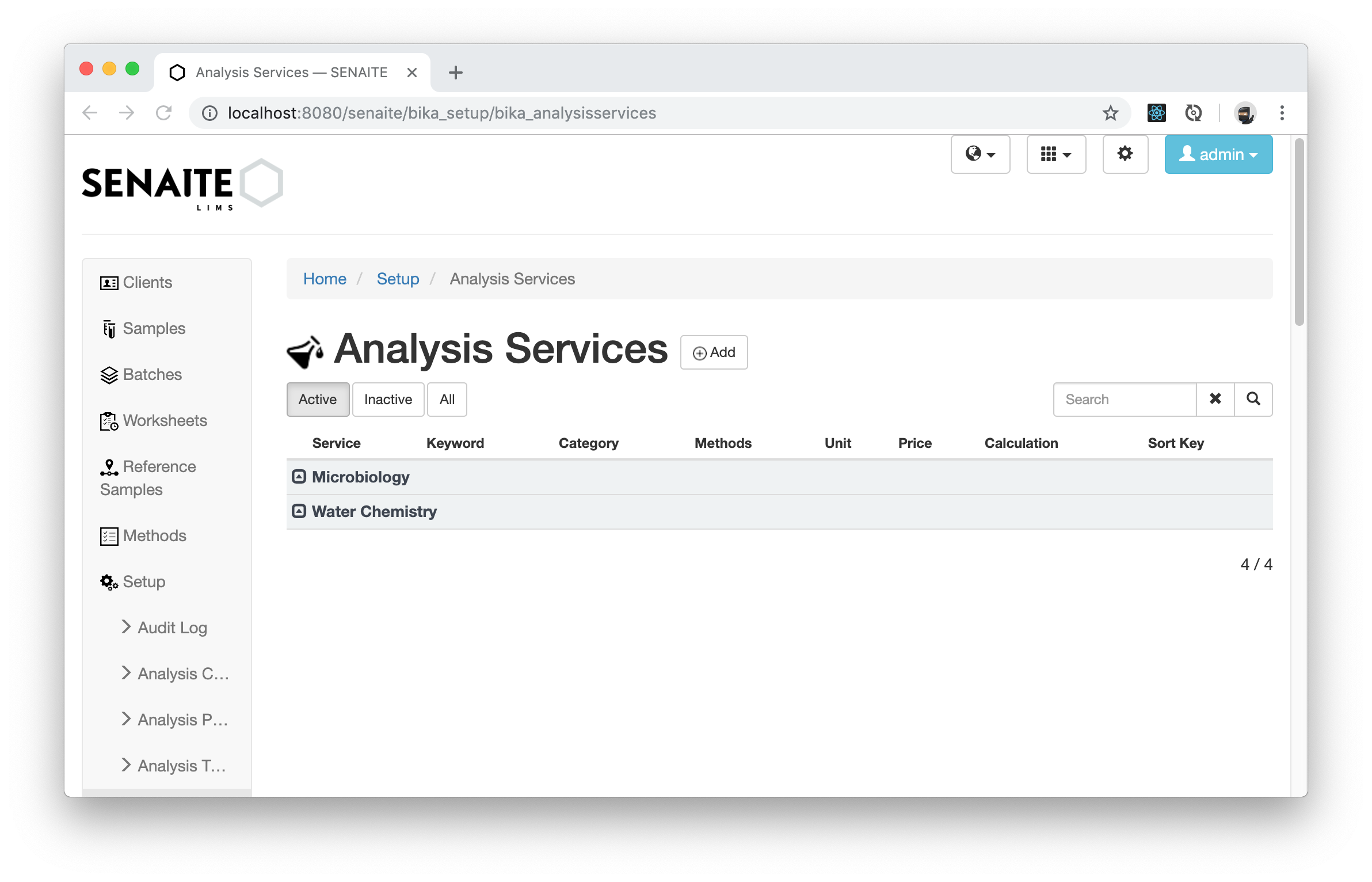 Now we are going to add a Sort Key to the Water Chemistry category by navigating to the Edit tab of this category and put the 100 as SortKey.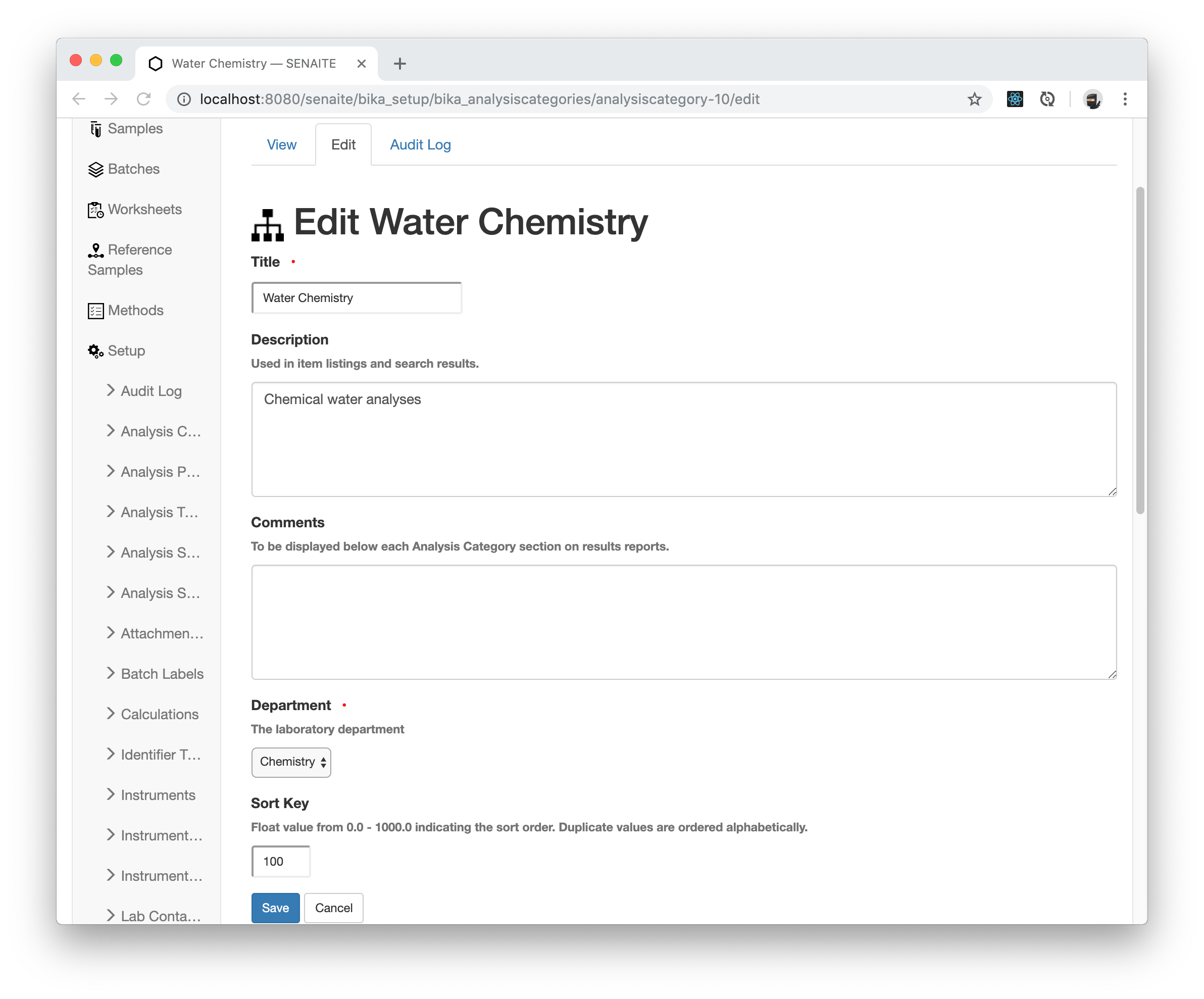 Navigate now back to the Aanlysis Services listing to verify the result.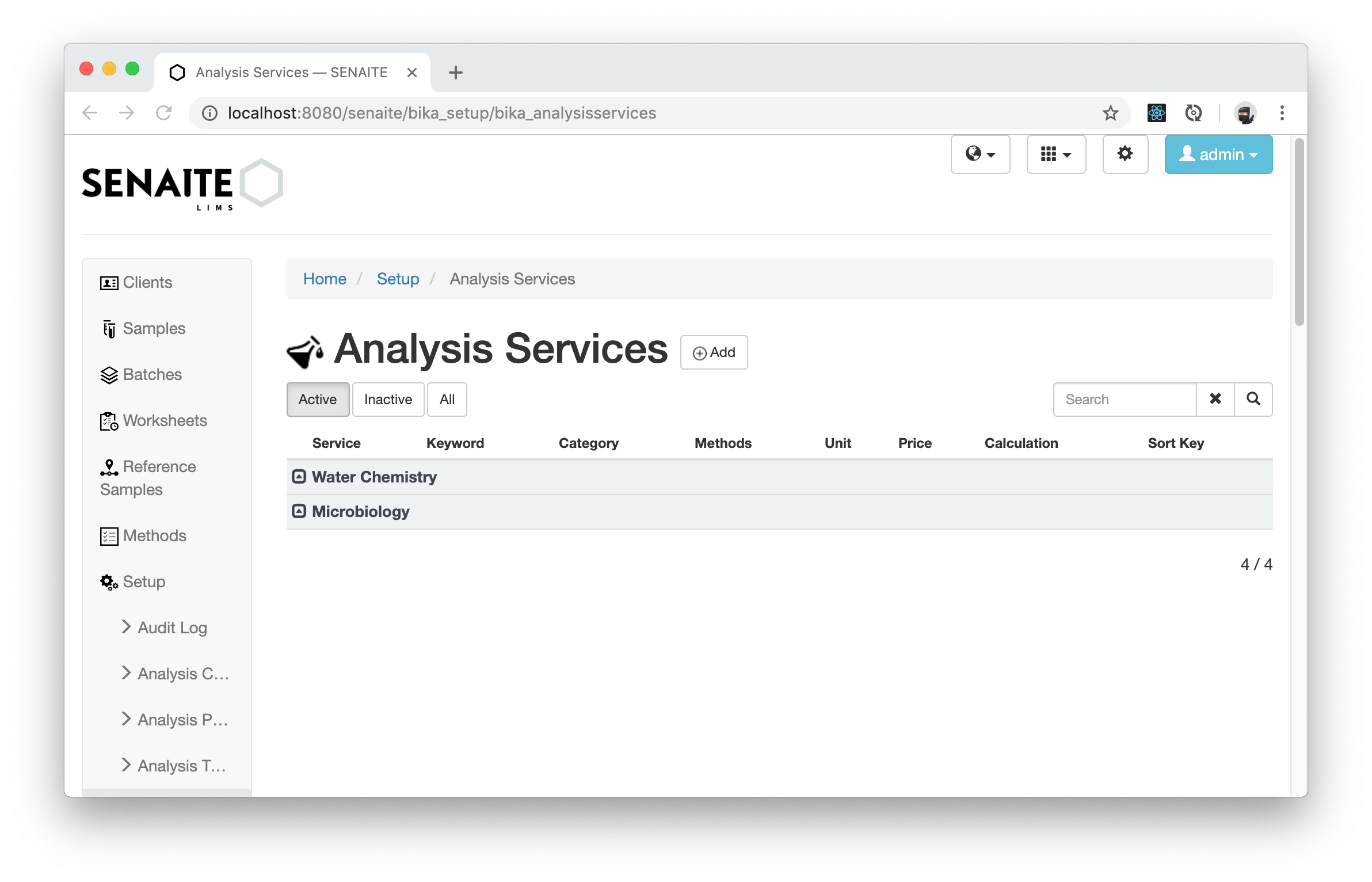 ☝️Note: The Sort Key is a floatable number that get prepended to the category name, e.g. 100.0Water_Chemistry. Consequently, categories with Sort key will be always listed before categories with no Sort Key set.
Congratulations 🙌 you successfully learned how to categorize Analysis Services and how to use the Sort Key to override the sort order of the categories.